Is Magiclean Stain & Mould effective in removing mould and stubborn stain from the wall and grout?
According to the instruction on the bottle, the user will have to spray the solution on the area with dirty mould and leave it on for 20 minutes. Then after, simply wash it off with clean water.
Is that really that simple to remove mould that has grown for several years? Let's put it to test.
| Before | After |
| --- | --- |
| | |
Voila! The result is surprisingly good, given that it is an effortless application. After rinsing it, the mould and all dirty flows down together with the chemical and you can see the condition on the silicon improved quite visibly. Even the wall is 1 tone lighter than before.
Previously, we tried to scrub the mould with CIF and sponge but it didn't work quite as well as the mould is quite a stubborn substance that will stick on the surface for as long as it could. This experiment helps us to understand that Magiclean Stain & Mould solution is capable of working by itself without any additional force on it.
For those who wonder why is there still mould stained on the silicon? It is because the mould has grown beneath the surface, as such the Magiclean Stain & Mould solution is not able to reach the level.
Price:
Redmart is selling at $5.10 and price after discount is $4.90.
U-Star Supermarket is selling at $5.2 with no discount.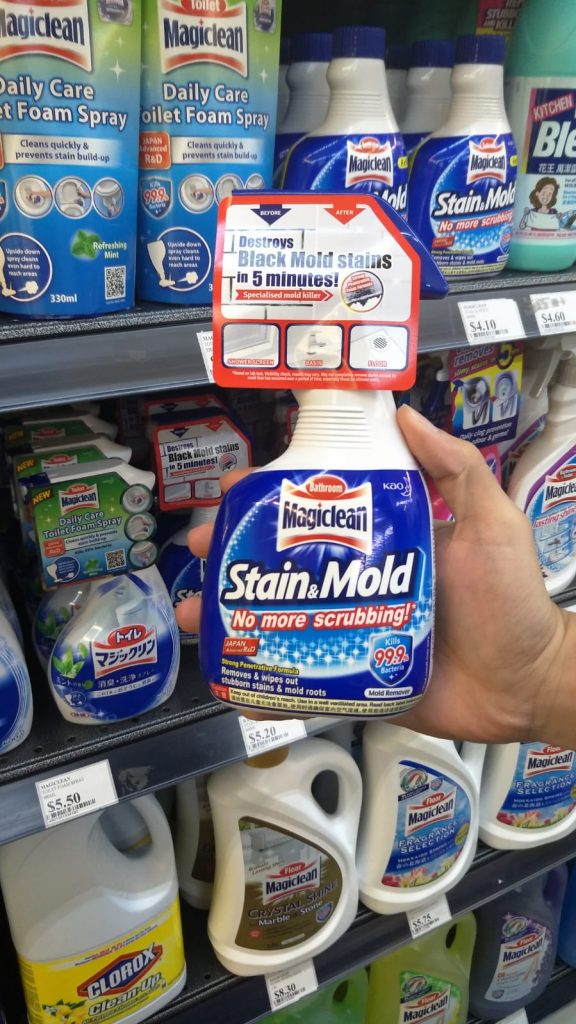 Fig1 – Magiclean Stain & Mould solution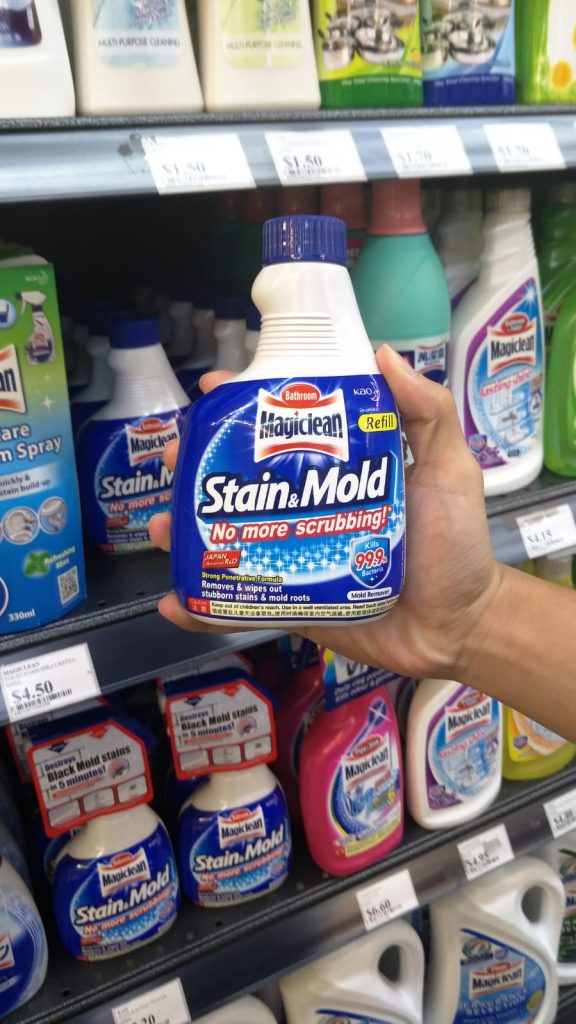 Fig2 – Refill solution
Conclusion
It is a light-weight solution. If you want to do a gentle removal of mould from surfaces with minimal effort, Magiclean Stain & Mould solution is definitely the solution you want to try. However, if you require a more heavy-duty or industrial type of mould remover, this is definitely insufficient as it didn't have the strength to sip in further to remove 100% mould.