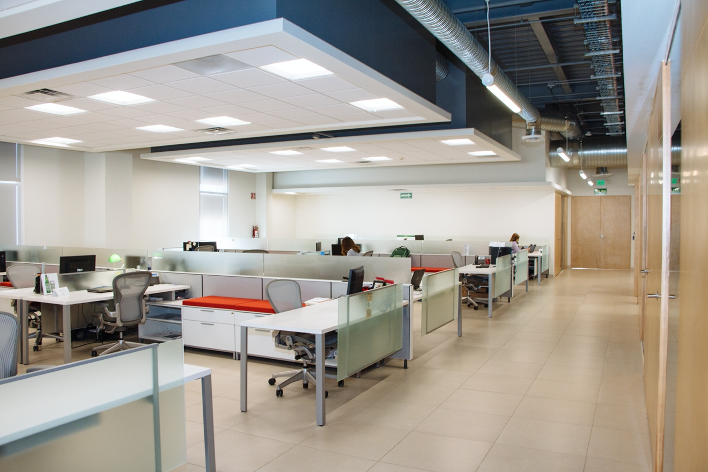 With the pandemic spreading like wildfire across the globe, an increasing number of people, young and old, are placing greater emphasis on hygiene. Despite the gradual resumption of offices and somewhat slacken measures, it is probably worth recognising that we are not over the hump yet. Although the world has jumped into an arduous battle unprepared, it is not too late to make a conscious and cautious change in the way we live and work.
Offices often top the charts of the most germ-ridden hotspots. They may be more contaminated than they appear to be. With a concentrated amount of people gathered in a tightly packed shared space, there are undoubtedly ample opportunities for the surfaces in your office to harbour germs. On that account, offices need to adopt more considerable hygiene precautions in order for your employees to feel safe in a space where they will spend the majority of their Mondays to Fridays in.
Here are the 7 steps that you need to take to ensure that your office remains healthy and hygienic during these trying times.
1. Inculcate Frequent Handwashing Habits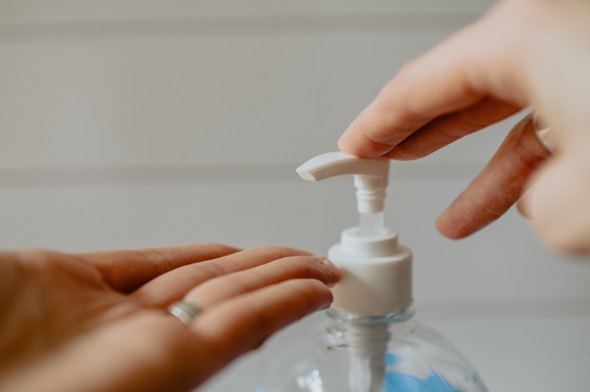 When it comes to keeping up with hygiene standards, everyone in the organisation has a part to play. On a personal level, we can't overemphasise the importance of regular handwashing. Handwashing (with soap, of course) is one of the most effective ways to get rid of germs and prevent transmission. A simple handshake, a touch on the face after you pick up something left on the table or a swing of the door – the number of germs, dirt and impurities your hands are exposed through these unconscious habits are far beyond imagination. However, handwashing is one of the most effortless preventive tools to stop the spread.
To inculcate this habit among employees, HR or office managers can consider sending weekly newsletters regularly with personal hygiene tips or even flash out reminders around the high traffic areas.
2. Keep Hand Sanitisers Within Reach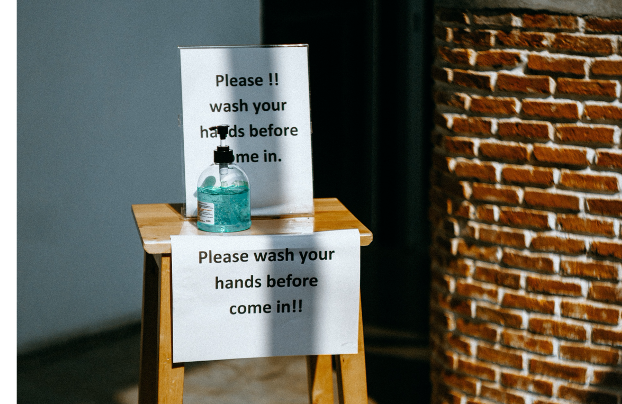 With the shift in employers and employees' mindsets, the one thing that you are going to cross paths ever-so-frequently with, across all offices, is hand sanitiser. Hand sanitisers are one of the key players in implementing an effective hand hygiene program in offices. While washing your hands with soap frequently is the most ideal way to curb the spread of the germs; frankly, it isn't always viable at all times. Hence, this is where hand sanitisers come into play. We recommend offices to place their hand sanitisers at strategic locations such as the office entrances, outside the pantry, meeting rooms, desks and hallways, so that employees can have immediate access to them at all times.
3. Scrap the Table-Feasting Habits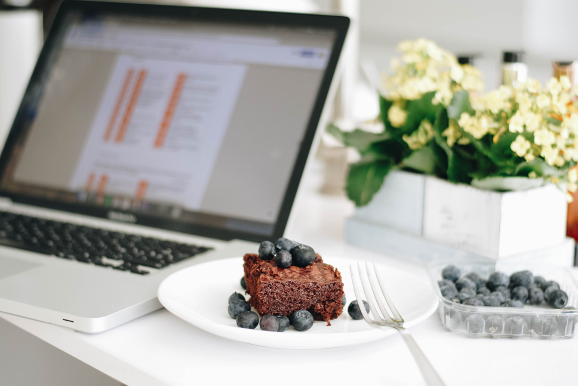 The next overlooked cause of bacteria growth is the crumbs and food spills lingering on desks and in between keyboards. One would presume that toilet seats are the most bacteria-laden spot in the office. But that is unexpectedly not the case. According to a study by the University of Arizona in 2002, it was found that the table of a regular worker's desk houses hundreds of times more bacteria per square inch than the office toilet seat. This is precisely why you should start encouraging your employees to quit the desk-eating habit, especially when hygiene and cleanliness are concerned.
As part of the collective effort to fight germs and viruses, offices should consider the 'no food on desks' policy.
4. Take Preventive Measures Seriously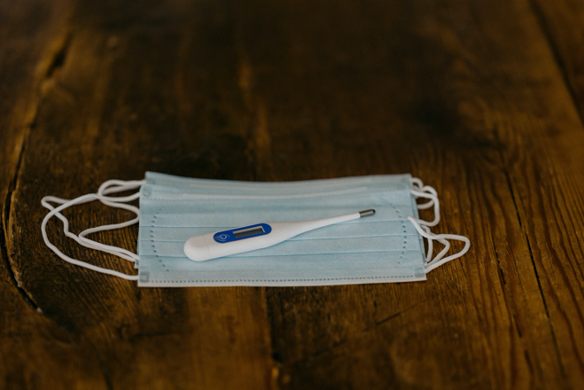 It is about time that organisations step up their preventive measures, such as introducing temperature-taking once (or even twice) a day as a continual process from now on. At the same time, employees should also be encouraged to take time off work, even if they are down with merely mild flu or cough. We live in an era where employees fear piling workloads or even misunderstandings from higher-ups that they are 'slacking off' work. This flawed fear should no longer be instilled in employees' minds. Companies should allow employees to take ample time off to heal as part of the preventive measures moving forward. After all, it is always better to be safe than sorry.
5. All About the Disinfection and Sanitisation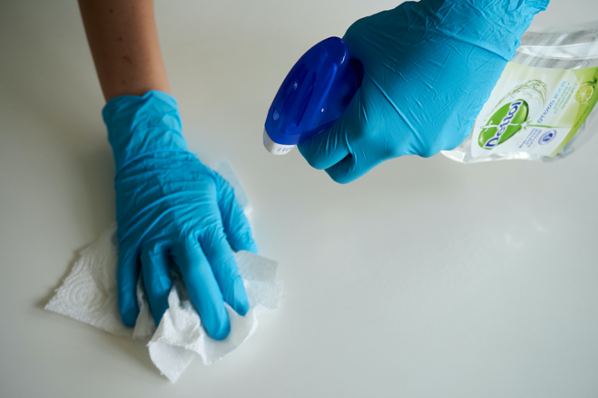 The pandemic has not only changed the way we live but also the way we clean, disinfect and sanitise the workplace. We recommend disinfecting and sanitising every nook and cranny of the office, including the high-touch areas such as table tops and often-forgotten spots and hard-to-reach places that are usually neglected. But first, you need to have the right tools that are effective in battling against germs and viruses. Click here to find out the interim list of household products and active ingredients for disinfection of the Covid-19 virus, or uncover how your business can reap the benefits of frequent disinfection and sanitisation.
6. Elevate the Cleaning Frequency


The post-pandemic world also calls for an increased frequency of comprehensive office cleaning, mopping, vacuuming, dusting, trash duty and more. In the past, offices use to carry out this cleaning routine bi-weekly, or even monthly. However, when it comes to cleanliness, the world today calls for not just increased in volume, but in frequency too. Hence, companies should thoughtfully consider augmenting their cleaning schedule.
7. Engage Professional Cleaning Services in Singapore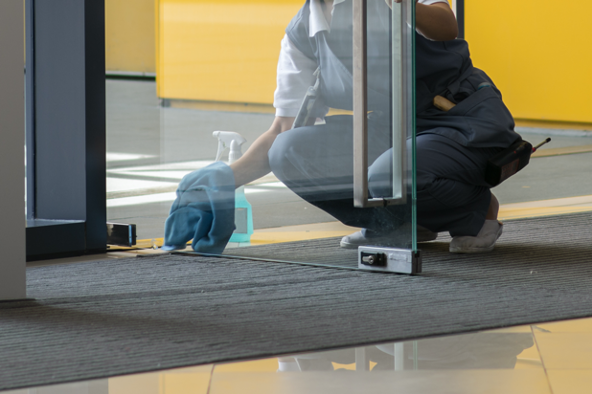 Truth to be told, regular cleaning can be a hassle or simply time-consuming for many. For large offices in Singapore, it is almost impossible to commit internally. To make things a whole lot easier, you should consider a more viable plan, such as engaging office cleaning services. You will be surprised to find out how much time you can save by engaging office cleaning services in Singapore. At the same time, getting help from the professionals who are better equipped and well trained also takes you away from the cleaning anxiety brought about by excessive ritual. The good news is – the benefits of this option don't stop here. Professional cleaning services also call for higher flexibility. Which means you can choose to schedule the cleaning after work hours to minimise distractions during the daily 9 to 6 grind.
If you require a more comprehensive plan for your offices in Singapore, you can also reach out to your dedicated office cleaning company for assistance.